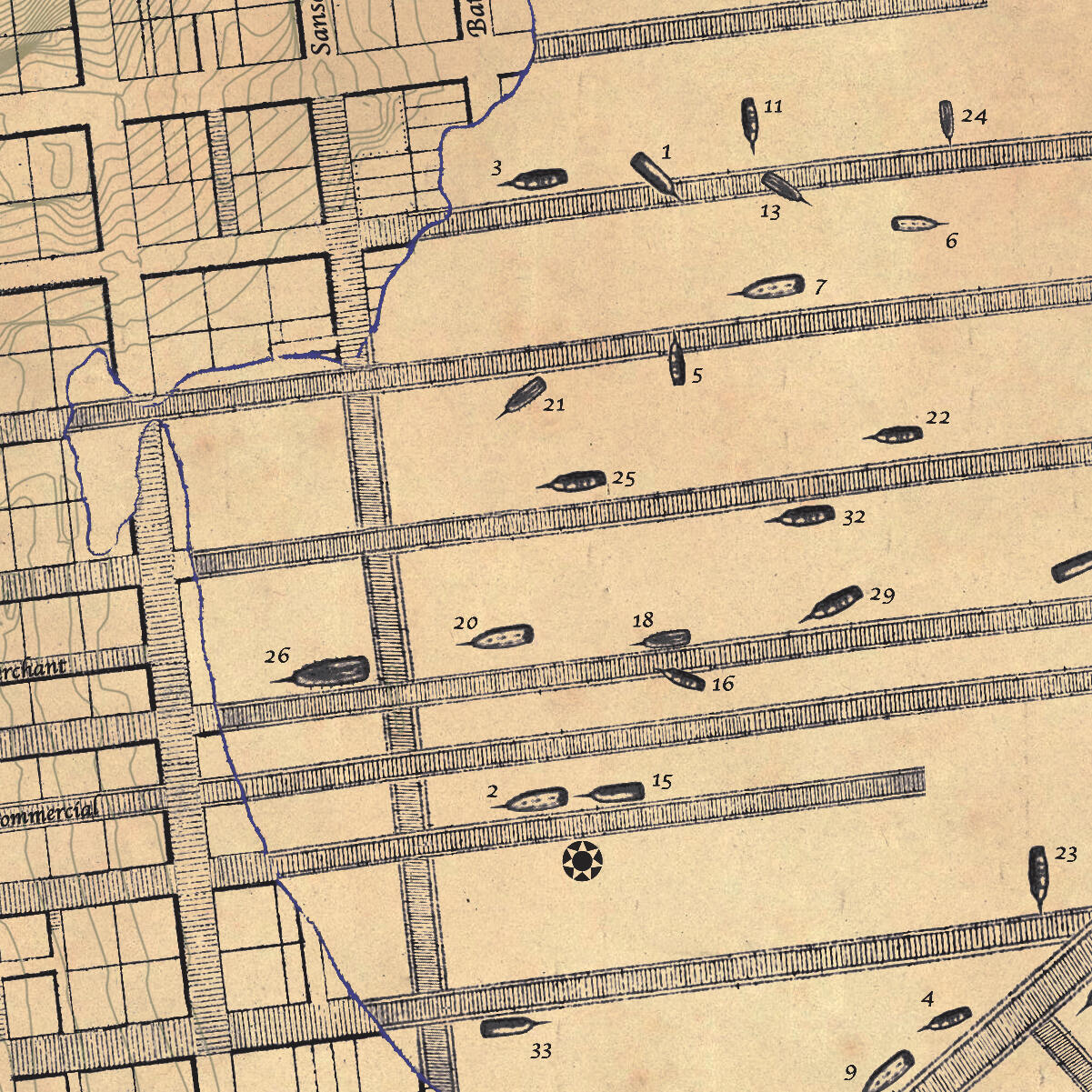 About the Project
The Buried Ships Project takes a closer look at the history of San Francisco by organizing themes of home and historical repetition in the city. The stories of the past weave into present day San Francisco as the insights and anecdotes tether to current day experiences of residents in the 21st century.

In order to facilitate these stories, a special phone system has been set up to hear them. These waymark stories give a short background on the gold rush while also presenting real experiences from the letters and diaries of those who actually lived here.

Furthermore, the project serves as a reminder for casual pedestrians of the rich history of the city. By placing monuments in honor of the ships that are buried deep beneath the buildings, people can connect with a physical manifestation of the past. With few actual reminders to this part of the city's history, these are intended to be places of reverence and appreciation.

To help facilitate discovery of these waymarks, a field guide and map have been created. This limited zine is available in local shops and cafes but are also available to order by sending a message via the contact page. Zine/map cost is $5.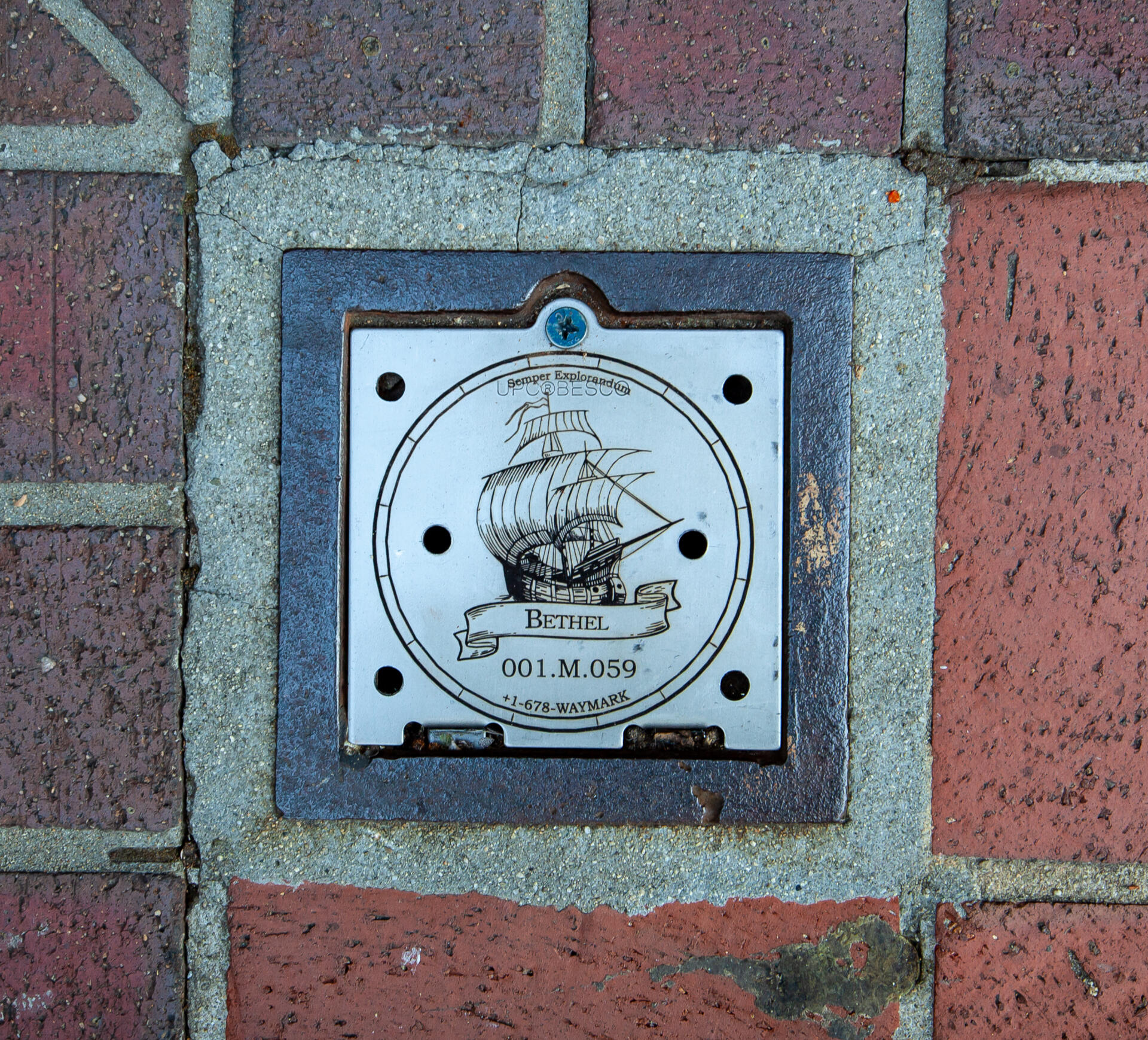 Waymarks
You can happen upon a marker while walking about San Francisco or you can use the field guide which includes a map to special plaques called Waymarks. These monuments are located on the sidewalks throughout San Francisco's financial district and you can visit them in any order. They each mark the spot of a buried ship and a unique story.

In order to hear the stories, you'll just need a phone that can send text messages and make phone calls. There is no additional charge for these texts or calls, other than what your cell plan includes.

To discover a buried ship story:
Find one of the special monuments on the sidewalk either by map or by seeking happening upon one. It will look like the image above.

Find the story code (on the example above this is 001.M.059).

Text the story code to 1-678-WAYMARK.

Wait for the "Waymark found!" reply.

Call 1-678-WAYMARK to hear the story.
Lost Monuments
Public art is ephemeral, it's a part of its nature. The plates will start to rust over and decay (much like the ships beneath the street) but some of them will also disappear. As such, if any pieces go missing we update this list so that the stories can continue on. The following monuments have been marked as lost.

Autumn - 001.M.366
Cordova - 001.M.848
Niantic - 001.M.248
Rome - 001.M.882
Stieglitz - 001.M.387

Should you notice any others missing, please contact us so that we can update this list.
Contact Us
Let us know if you'd like a field guide and map or if one of our markers is missing.